What's Up with Stickers? An Ode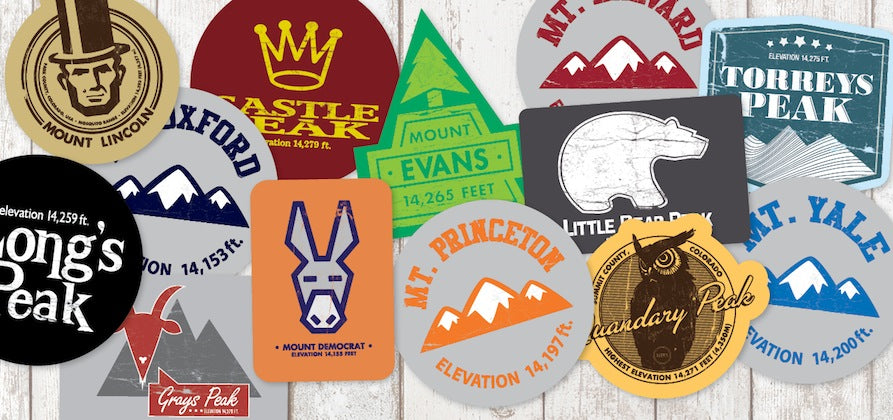 They have endured the test of time. The humble sticker has been around for some time. Historians peg the first application by the Egyptians, as papyrus stuck to walls in markets to price their wares. In England in 1839, Sir Rowland Hill invented the first adhesive paper for the postage stamp. Then in in Oklahoma in 1935, R. Stanton Avery is credited with inventing the first sticker – a peel off label.
It wasn't really until post-industrial times, that stickers began taking a less functional role and became more ubiquitous in branding and experience. With UV coatings and other substrates, they can weather the elements and have a long life.
Stickers are reminders that literally stick around. I'm reminded of this every time I drive through my neighborhood and stop at a light, where the wait with a train can sometimes take more than 3 minutes. Someone stuck a "Fake Virus" sticker on the back of a sign – a crazy reminder of these times, I guess. But that's just it, they are a fairly durable reminder of something.
We cover our bumpers, our beer fridges, our laptops. Reminders that life can be a little less mundane than the mandatory Monday team meetings and daily routines. We want to remember that awesome beach with the sand like sugar and the perfect palm trees, or that band that YOU discovered and can't wait until they tour again.
Or maybe you want to remember that time you hiked to the top of that mountain. That one that made you struggle to breathe for hours and turned your legs to aching ham hocks. But you did reach the pinnacle. It was a blue bird day, just a few wisps of clouds and flowers to greet the tree-line. You took the mandatory photo. It's now the sticker that reminds you and the world," I did that".
Carry-on, vivid memories in vinyl. With odd shapes, a funny smell, and a slight sheen, they are raw graphic talent come-to-life. We honor you, the simple sticker… the medium to our accomplishments.