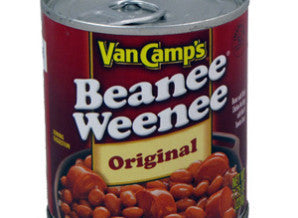 A quick Google search will yield tons of information on preparing for your first Fourteener.  Expert retailers like REI or EMS will no doubt promote their best water-wicking, insulating, ultra-light, GPS-enabled, diode-emitting gear.  Do your homework, heed their advice, shop around and do NOT come ill prepared.  For that purpose, I'll share my story and a list of essentials I hope you find useful.  
My first Colorado Fourteener was Blanca Peak in the Sangre de Cristo range.  I had no idea how brutal the mountain could be.  You see, I grew up in New England and did my share of hiking and camping.  What the hilly woods of New England couldn't offer, I sought out by travelling to get my "nature fill":  high desert, beaches, rafting trips, canoeing northern lakes, a week in the Montana Wind River Range, etc.  
What I didn't realize is that I've never been this high up before. At 14,000 feet you have 1/3 less oxygen.  Also, these mountains are so massive that they command their own weather.  
That first trip was a disaster.  My hiking mate Kevin (a Houston-based flatlander) was experiencing the Fourteeners for the first time too.  Let's just say, it was his first time in the mountains, let alone trying to bag a Fourteener.  We hadn't made it half way to base camp when exhaustion crept over Kevin.  Happy to help in my delirious pre-dawn state, I offered to take Kevin's pack.  It was heavy to say the least.  After about an hour of lugging his gear, I had to stop and question, "What in the world did you pack?"(Expletives omitted).  Among a laundry list of things NOT to pack, Kevin opted for canned goods reminiscent of his childhood, the chief culprit being a few cans of Beenie Weenies.  
Once I was on the mountain the next day, and a mere 500 feet from the summit, I got shellacked by the cold and damp wind.  We were running late and it was into the afternoon as clouds gathered around the summit and the risk of lightning strikes seemed imminent.  No gloves, no hat and a thin cotton-lined nylon jacket with a long-sleeve shirt were all that protected my core.  It wasn't enough.  I was risking frostbite AND hypothermia.  I had to turn back.  
I've since returned to climb Blanca and some other mountains over the years.  Here are some tips I learned (the hard way) and essentials to pack:  
Tips: 
If the temperature will drop below freezing, sleep with your water bottle/bladder in your sleeping bag.  This will keep you from turning blue trying to suck frozen water when you are gassed.
If you are not going to have the time to properly acclimate to the altitude, take Ginko biloba.  It's all-natural and will help expand the capillaries in your brain to move oxygen when you need it.  Begin taking 100 milligrams, twice a day, one week prior to your ascent, to get used to the effects.  Continue taking it while on the mountain with lots of water.  Headaches and altitude sickness are no fun after all that preparation and this herb is a best-kept secret.
Wrap some duct tape around your Nalgene / water bottle.  It can come in handy to keep a wound shut, patch a hole in your tent and a half a dozen other uses.
Practice the "rest step" when you are hiking steep slopes and struggling to breathe.  It may bring a slower pace, but when confronted with turning back or pacing yourself, the "rest step" can save your trip.
Buy "Mountaineering, The Freedom of the Hills"  and read it thoroughly. If you want to own the bible of tips and techniques for mountaineering, this is the guide for you.  From easy to technical, this book promises to be dog-eared over the years.
Use a timer to give yourself intervals to rest.  This keeps you from stopping too much and gives you short, reachable goals to achieve on the mountain.
Soak your legs (at least up over the knees) in a cold mountain stream when you are done hiking.  The cold water will immediately reduce the swelling on your muscles and joints and decrease the pain you'll feel the next day.  This process goes better with a cold beer too!
Essentials:
Boots:  In my mind the most important element to hiking.  Get a pair with some water proofing to survive stream crossings and ankle support.
Gaiters
Convertible pants:  With summer hikes, you will want the option of shorts in the afternoon.
Trekking poles:  Maybe not an essential but they will save at least 20% wear on your knees and provides extra support and balance.
Hat:  80% of heat loss is through the top of your noggin.  A good hat will help.
Sunglasses
Wicking layer shirt
Waterproof Jacket
Tent
Sleeping bag:  Check the temperature and match your ratings.  If you don't have a properly-rated bag, it may be a long sleepless night ahead for you. 
Smartphone:  It's smart to have at least one member of your party with a phone in case of emergency.  Keep it off unless needed.  They are also lighter than cameras for taking that summit shot.
Water: A full hydration pack and spare bottle is important.  You can't last long with out proper hydration.
Map
Compass: Yes, a compass!  You'd be surprised how many people get lost.  A map is useless if you can't read it and don't know which way is which.
Trail food:  Energy bars or GORP will give you the extra push to make it to the top.
Backpack
Sleeping mat
Flashlight: I prefer headlamp. Your call.
Toilet paper:  Keep in a Ziploc.
Matches / lighter: Also keep in a Ziploc bag.
Bug spray:  In most cases you won't need it.  In the cases you DO need it, mosquitoes can be voracious and a little spray can keep you sane.
Keep in mind that these are just the essentials.  Obviously, there are loads of gear and apparel that will make your trip more enjoyable.  Let us know how you fared and remember, no Beenie Weenies!
Continue reading