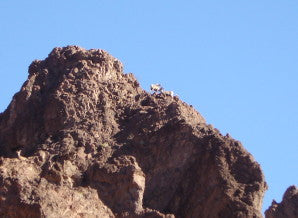 What better way to say "thank you" to mom for all she does than to treat her to a spa package.  Although that never gets old, you can change it up a little with a back to nature trip.  Take a country road to a far off mountain trail and plan to soothe those tired bones in natural hot springs.  
Before $200 spa treatments, our ancestors since time-forgotten, found healing and tranquility in natural hot springs…and maybe the occasional mud bath.  There's something alluring about hot springs. Maybe it's the raw connection to the earth's molten core or the airy views of towering mountains that make our personal concerns seem so small in comparison.  Whatever the case, these places occupy a special place in my memory.  
Here are three low budget options to consider...
Continue reading